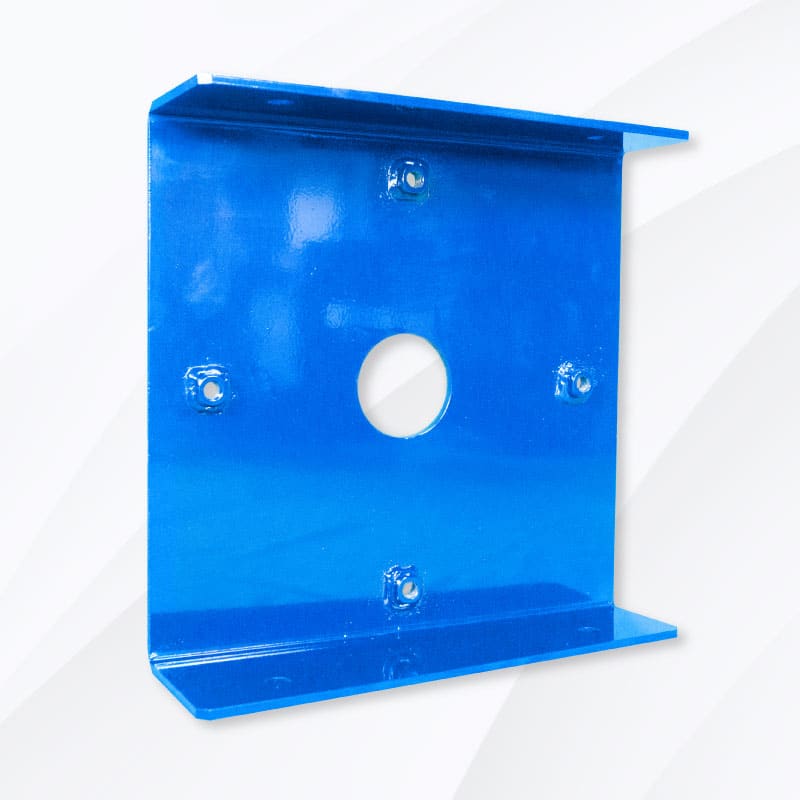 Colors to fit your project
We have access to thousands of colors, whether they be metallic, textured, wrinkled or a custom color you need to match.
Protect and Beautify
Powder Coating Finishes
C R Industries, Inc. has been in the powder coating business for 20 years. Keep your items safe from the elements with a protective and eye-catching coating. We have over one hundred colors in stock to match any project. We are very flexible and can turn around your parts much faster than other powder coat companies.
Coating Line Capacity / Features
Max. part size of approximately 24″ x 66″ x 120″

3 stage wash system

Electrostatic manual spray booth

Experienced in polyesters, polyurethanes, epoxies, hybrids, and vinyls

On steel, galvanized, and aluminum materials.
Contact Us
Benefits of Powder Coating for Metal Components
Color Matching

Powder coat treatments can be formulated to match almost any color and gloss level.

Increased Durability

Protect components that see daily use, allowing you to enjoy a longer life and improved performance.

Corrosion Resistance

Coatings can prevent corrosion and rust from damaging the surface of metal parts.

Green Friendly

No solvents or volatile chemicals are used to adhere powder to your components.