Cylinder Neck Rings & Sleeves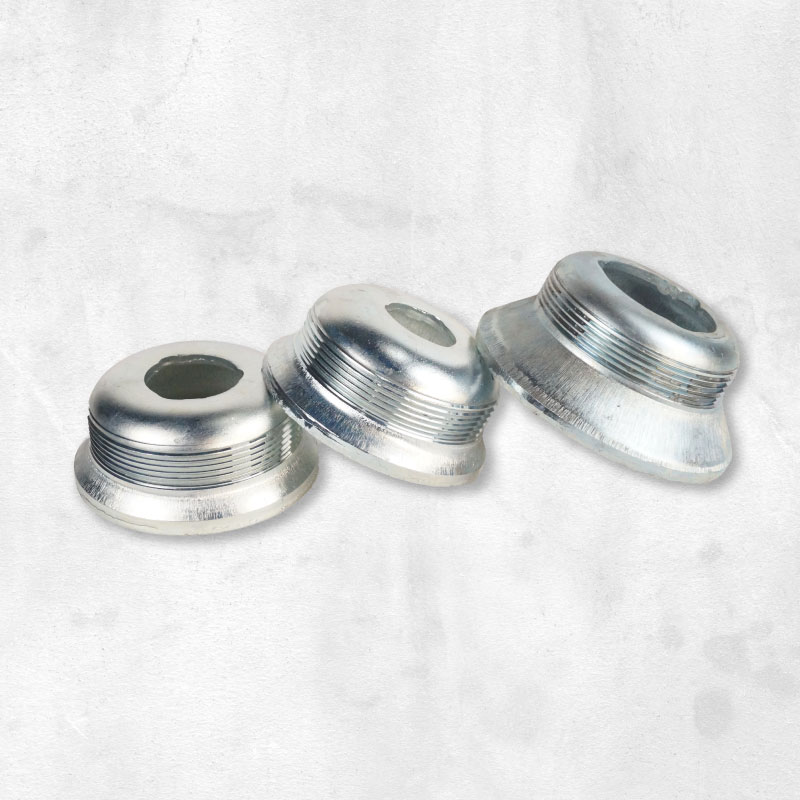 Capabilities for your needs
We also supply specialty neck rings. We stock short skirt and skirtless neck rings for medical cylinders.
The short skirt neck rings can be purchased plain or embossed. We also produce a scalloped neck ring that can be purchased plain or embossed.
Customize your products
Cylinder Neck Rings & Sleeves
C R Industries, Inc. has been supplying the gas cylinder industry with neck rings since it's inception. The ownership of C R Industries Inc. has been in the neck ring and cap business for over 50 years.
We have supplied millions of neck rings & sleeves, to the largest cylinder manufacturers, to hydrostatic testers, to local welding supply house and to the biggest name gas distributors in the country.
Large inventory and fast turnaround
You will find our service is second to none. Our large inventory of parts, enables us to ship orders usually within days. We can supply plain neck rings or embossed with a company name.
We stock neck rings in both fine and coarse threads. Currently we have over 2000 company names already on hand. If not, we can make the name you are looking for in less than a week.
Contact Us
Easy Installation
Our neck ring sleeves enable you to install them over existing neck ring in minutes.  They are secured with an adhesive and come with locking tabs. We can supply these either plain or embossed with a company name.
We supply and stock our neck rings in a variety of hole sizes to fit over any size stem on a cylinder you own. We also stock different heights of these neck rings to enable our customers to find the best fit. All parts are stocked with a zinc plated finish. We can supply parts powder coated if needed.
C R Industries Inc. can also supply you with cylinder caps. We have fine & coarse thread caps in stock. Cylinder caps come with a zinc primer finish.