Metal Fabrication in Milwaukee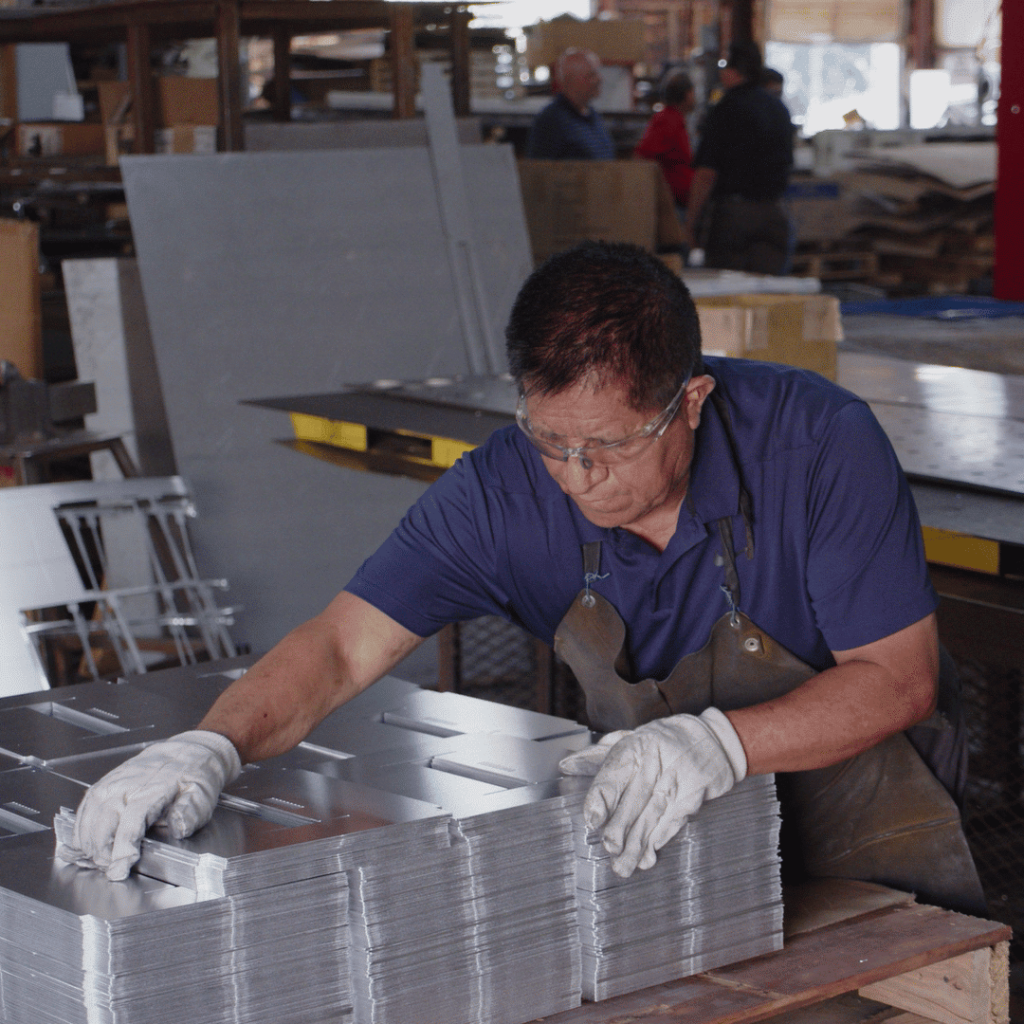 We Specialize in Flexibility
Whether it is structural steel or sheet metal, aluminum or stainless steel, plate stock or tubular, we can produce your product or part!
Your Parts, Your Way
Custom Metal Fabrication in Milwaukee
If you're on the search for high-quality, customized metal fabrication in Milwaukee or its surrounding areas, CR Industries is here to help. Our team will professionally manufacture durable and sturdy components that can cater to your metal part requirements and requests. There's a variety of materials in which we do our work as well. We work with aluminum, structural steel, stainless steel, and sheet metal.
On top of that, our metal fabrication in Milwaukee also works with tubular and plate options. Our expert engineers work with you directly, that way we're both ensured to get the perfect design for your metal fabrication specifications. If you are ready to get started on customizing your metal fabrication project in Milwaukee, contact us today for a quote!
Fabrication Capacity / Features
CNC press brakes with a total forming/punching capacity of 110 tons

Punch presses with a maximum of 250 tons

Our team consists of talented and certified TIG and MIG welders
More Services
Contact Us
High-Quality Metal Fabrication
At CR Industries, we use high-quality tools and equipment to create a wide selection of metal fabrication designs and layouts. We strive to provide quality products for our customers that meet their exact specifications.
Not only do we offer high-quality metal fabrication in Milwaukee and the surrounding areas, we also do it at an affordable price!
When it comes to our craftsmen, they remain focused on completing your project with the utmost detail, efficiency, and first-class customer services. If metal fabrication in Milwaukee is something on your list, let our team know! Whenever you're ready to get started designing your project, reach out to the team at CR Industries and let us help bring your project to life!